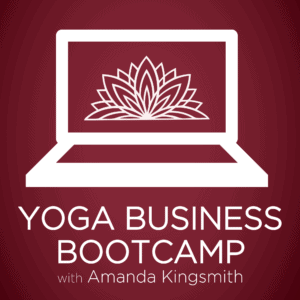 Coming Soon!
Are you ready to kickstart your yoga career? This 12 module course will help you do just that!
Module 1: Dream Job Creation
Module 2: Goal Setting
Module 3: Build Your Brand
Module 4: Resume Building
Module 5: Website
Module 6: Selling Yourself
Module 7: Online & Offline Marketing
Module 8: How to Get Your First Job as a Yoga Teacher
Module 9: Finding Your Niche
Module 10: Building Your Following
Module 11: Expanding Your Offerings
Module 12: Sales Funnel
Each module can be purchased on it's own, or you can purchase them as a bundle!
Be the first to know when Yoga Business Bootcamp goes live!