Download the Episode or Subscribe on iTunes!
Gregory Ormson is a yoga teacher, writer, and a motorcycle enthusiast! On this unique episode of the podcast, Gregory and I chat about his story becoming a yoga teacher and what inspired him to create his signature program: Yoga & Leather.
Yoga & Leather is a unique offering based out of a Harley Davidson store in Arizona where Gregory teaches yoga to motorcycle riders. Gregory shares the links between riding motorcycles and yoga, including balance, mobility, and feeling relaxed while riding a bike that weighs so much more than you.
Gregory teaches at the Harley Davidson shop because this is a place where motorcycle riders feel comfortable. He does his best to make them feel comfortable in the setting, by allowing them to show up as they are. Gregory also teaches classes that are geared towards the muscles that are tighter from riding motorcycles and are geared towards people who don't normally practice yoga.
On this episode, Gregory and I discuss how to find a niche that you resonate with and how to pitch, market, and teach speciality classes to a very niche audience.
Enjoy!
Business Lessons from this Episode:
If you have an idea for a speciality yoga class, ask to host it! You never know what they'll say!
Don't be afraid of people saying no!
Find a setting where your target market or niche feelings comfortable
When you start a new event, create marketing materials – social media, newsletter, word of mouth
Know your target market or demographic – know where to reach them and how to find them
Create your classes specifically for your target market – this isn't going to be the same as teaching to your average group of people in a studio setting
The importance of getting away from stereotypes and bringing yoga to every single person
When you find your people, other opportunities will come to you
You get 1 hour with people – make it count!
And much more… Here's the episode!
Connect with Gregory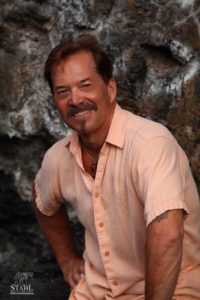 #motorcyclingyogig <<< find Greg here!
---
This episode of the podcast is brought to you by YogaBossBabe! YBB is a monthly lifestyle subscription box for passionate and motivated female yoga entrepreneurs who want to build and grow their business. Each month you receive a box of goodies to keep you on track and feeling inspired with your business. For more information, please visit www.yogabossbabe.com and use promo code MBOM15 to get 15% off your first box.
---
This episode of the podcast is also brought to you by FavYogis! FavYogis is the newest yoga app designed specifically with Yogis in mind. It was built out of Santa Monica, CA by a practicing yogi and software engineer from MIT. FavYogis connects yoga students with their favorite teachers through a simple to use app that is free to download. Teachers can post one time events like workshops and retreats as well as regular weekly classes, and students can easily find teachers offerings from anywhere in the world. Use the code "MBOM" when you sign up and make sure they know I sent you! Sign up here!
---
I've also launched a private community on Facebook for yoga teachers who want to learn more about business. Join me here!